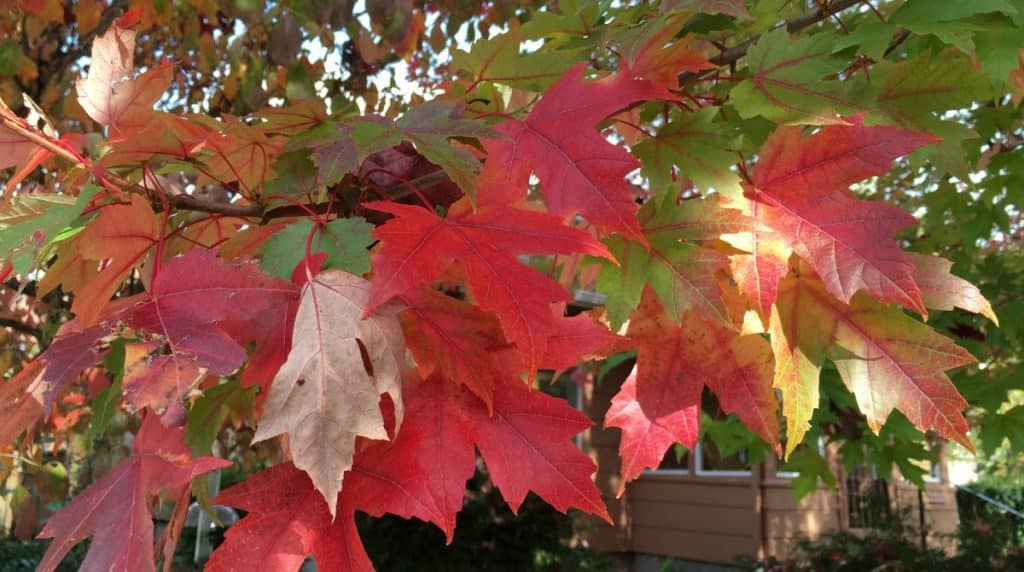 Everything You Need to Know About the October Glory Maple Tree
Fun fact: The October Glory Maple tree is a cultivar of the common red maple tree. However, its striking and iconic orange and red foliage make this species one of the most attractive cultivars in Dallas and the whole of North America.
Whether you're thinking of planting October Glory Maple trees to brighten up your landscapes or you want to implement proper tree care and tree nutrition to unlock the unmistakable glory of this cultivar, TreeNewal ISA- certified arborists are here to help.
What to know before planting your October Glory Maple Tree
America, and more specifically Texas, is blessed with an array of beautiful tree species like the American Sweetgum. However, the October Glory Maple Tree is one of the most popular choices among tree enthusiasts in Dallas and beyond. Before planting October glory maple trees, though, you must equip yourself with a winning strategy.
Some of the key issues to remember are;
While glory maple tree species can be planted at any time of the year, fall is the best season by far, as this allows you to avoid the extreme temperatures of winter and summer.
The October glory maple tree thrives in slightly acidic soil that is blessed with nutrients and good drainage. Compost or elemental sulfur can be used to treat alkaline soils before planting.
When planting your October glory maple tree, you must be sure to avoid letting the mulch or fertilizer come into contact with the roots as this can cause infestations and burning, respectively.
Planting the October glory maple tree isn't overly different from other trees in the maple family. You will want to dig a hole that's around 3x the size of the root ball. Mulch should be added to create a 3" layer, while any fertilizer for glory red maple trees should use slow-release attributes.
Keeping your October Glory Maple Tree in good health
When planting October Glory Maple trees, it's important to avoid standing water to stop their growth. However, as well as healthy soil with an acidic pH level, the root system requires regular moisture, particularly in the first few months.
October Glory Maple tree root systems must be kept cool in summer, which is why additional watering duties may be required in the warmer months. This tree species can thrive in partial shade or full sun, while pruning shouldn't be necessary very frequently either. When it is, you can remove dead and crowded branches when the plant itself is formant.
Owners of October glory maple trees may also encounter fungal infestations. Using fungicides in the spring can help prevent annual infections. However, if you spot the symptoms of growing damage, ISA-certified arborists can implement professional tree care to get your tree back to its best.
Reasons to choose an October Glory Maple Tree.
The October Glory Maple Tree's striking orange and red leaves start to show in early October and will last for several weeks. The fantastic foliage is likely to outlast other non-evergreen trees by a noticeable length of time. Crucially, the warming bold colors will give your garden or outside spaces a truly exquisite sense of beauty. Your backyard will be the envy of the neighbors. It's a
brilliant cultivar in the maple tree family that will grow quickly and reliably. Moreover, it does not require much expertise when planting, even if ISA-certified arborists give you an added sense of confidence. Weed eaters may cause trunk and tree root damage. It will need at least 20' of space from buildings and structures to protect your assets and promote growth.
Outside of those primary ideas, though, very little is required.
The bright reds and oranges of the October glory will be partnered with berries and fruits that will attract various birds. With the proper tree nutrition, your beautiful October glory is more than just a tree. It becomes the hub of your garden and can create the type of environment that makes your home envy the neighbors. In short, you will not regret the decision to plant this species of tree.
Additional info about October Glory Maple Trees in Texas
When considering the planting scale, Texas falls into zone 8a; it is a suitable location for growing the October glory, thriving in zones 5 to 9. While this maple tree species can reach 50', most will grow significantly shorter in this part of the country. As well as seeing the beautiful foliage throughout the fall, you should find that the colorful displays and fruits are seen during the spring and summer months. It's only the winter months where your tree won't stand out for all the right reasons.
Whether it's a singular tree to stand out from the crowd or a beautiful row of trees, it's glory by name and glory by nature. While it takes around 20 years for the tree to reach full maturity, the tree's fast growth means you'll see the beautiful colors even in the first year. With the proper support regarding tree care and fertilizer for glory red maple trees, you'll see rapid growth and be able to control the tree's shape and growth over the years to come.
Have further questions about October Glory Maple Tree nutrition and care?
Whether you need help planting October Glory Maple Trees or have questions about the ongoing care of the trees throughout the fall and beyond, TreeNewal is an ISA-certified arborist tree service that can help you enjoy everything these beautiful trees. In addition to providing dedicated professional tree care services aimed at the October Glory, we understand the challenges of growing trees in the Dallas-Fort Worth area. From pest and disease control to root aeration and pruning, we can do it all. We care about trees, and we care about you. Discover the best tree care services in Texas by arranging a consultation on tel:(817) 592-6846 today.
To learn more about Everything, You Need to Know About the October Glory Maple Tree, call our Argyle and Southlake-based teams
at tel:(817) 592-6846 or send us a message.
We're a little different than the average tree services company.
Learn more about TreeNewal's ISA Certified Arborists!
Our Dallas/Fort Worth-based tree doctors can explain how sustainable tree care services add more value to your bottom line.
Healthy trees, healthy lives.